With a little bit of time and distance, the moments that made the 2022 WPT World Championship at Wynn Las Vegas special are easy to appreciate. Millions of life-changing dollars were won, guarantees were smashed and the atmosphere was electric throughout.
But in poker, as in life, there's always a need to look forward. And in each of the incredible moments we saw over the month of December at Wynn Las Vegas, there were people enjoying the fruits of the work they've put into their poker careers. What they were able to accomplish in these moments could well fuel them on to further greatness and achievements.
And as such, we'd like to take a moment to appreciate these breakout stars who you could be seeing a lot of in 2023.
Henry Kilbane
The play on each of the live streams throughout the festival, from the multitude of cash games to the final tables, was top-notch throughout. And while the quality of poker was part of the equation, none of that would have been possible without the commentary work of Henry Kilbane and a cavalcade of co-hosts, including Melissa Schubert, Jeff Platt, Jesse Sylvia, Joe Ingram, and Kevin Rabichow.
Olga Iermolcheva
While attention was rightfully heaped upon WPT Ladies Championship winner Lina Niu,  runner-up Olga Iermolcheva put on a masterful performance at the final table and impressed throughout. The Ukrainian pro's $70,000 windfall was her second-largest cash of the year, behind a 4th-place finish in a $2,000 bounty event at the Venetian in June. 
Stephen Song
The WPT Prime Championship kicked off an incredible two-week stretch of tournaments, and Stephen Song's $712,650 win rivaled some of the biggest prizes awarded in the WPT World Championship. That it was the biggest win of Song's career, which includes a WSOP bracelet and multiple major final tables to his credit, speaks volumes. It was Song's fourth six-figure score of 2022 and second win at the Wynn over the last three months.
LoriAnn Persinger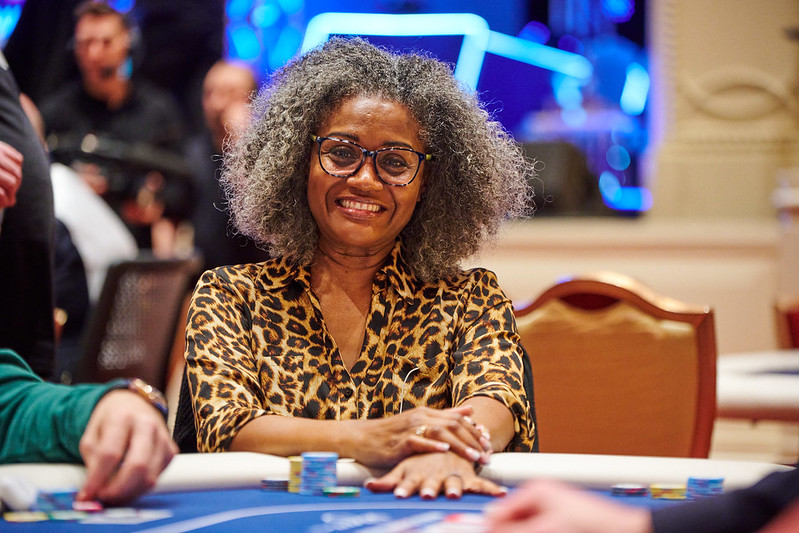 When you get into the biggest WPT event in history on a freeroll, even a min-cash can mean a major windfall. Playing for the better part of a week and finishing 30th meant a six-figure score for LoriAnn Persinger. That's more than $100,000 more than her previous best tournament result, and Persinger captured the attention of many supporters along the way.
Lynn Gilmartin
After so many years spent as the anchor for the World Poker Tour broadcasts, Lynn Gilmartin showed that she has some chops on the felt as well. Her 91st-place finish was one of the most attention-grabbing moments of the festival, and Gilmartin was outlasted by just one other WPT ambassador in the field – 35th-place finisher Brad Owen.
Cherish Andrews
A rising tide lifts all ships, and the tentpole events of the WPT World Championship festival – the WPT Prime championship, Ladies Championship, and World Championship itself – helped attract massive fields for the rest of the events on the schedule. Few players benefitted from those flush prize pools more than Cherish Andrews. Over the course of a few days, Andrews finished sixth in a $3,000 event, second in a $10,100 High Roller and then won an $1,100 event for total winnings exceeding $460,000. Those three final tables also pushed Andrews to the No. 1 spot in the Player of the Festival race, with an added prize of a seat in the 2023 WPT World Championship.
Jesse Lonis
Up until Andrews' late run, Jesse Lonis carried the Player of the Festival lead for most of the way. His staggering volume of tournament results throughout 2022 continued into this Wynn series, as he finished second in a $600 tournament for $122,184, fourth in the aforementioned $3,000 event and added three additional cashes over the course of the series. Lonis ultimately finished third, behind Andrews and World Championship runner-up Benny Glaser (more on that in a moment), but capped off a breakout year in his poker career.
Benny Glaser
Benny Glaser, whose career accolades have largely been accumulated in mixed games, showed he can bring it in No Limit Hold'em as well. He carried the end-of-day chip lead for multiple days towards the tail end of the WPT World Championship, and if not for one fateful hand in which eventual champion Eliot Hudon picked up pocket kings, Glaser could have pulled out a historic victory. As it was, Glaser went home with $2.83 million for his efforts. That followed a second-place finish in a more familiar format, 8-Game Mix, less than a week prior to his deep World Championship run, as well as a Prime Championship cash.
Conrad Simpson
Few people made a stronger impression on the WPT World Championship live streams than Conrad Simpson. Before ultimately bowing out in 66th place, Simpson effortlessly navigated a large stack over multiple days of play and showed off a charisma that was immediately appealing to the audience on YouTube and Twitch.
Ethan 'Rampage' Yau
One of the biggest breakout names in livestreamed cash games over the last few years, Ethan 'Rampage' Yau has dipped his toe into the tournament world on several occasions. And after recording multiple WSOP Circuit wins, a PokerGO Tour title, and a Mid-Stakes Poker Tour title in the last 14 months, Yau had far and away his most impressive tournament result to date as he won a $25,200 high roller event that preceded the WPT World Championship. What's more, Rampage fired a second $25,200 entry just before registration closed, and then ran it up to victory. On top of all that, after his victory, Rampage promised payouts for all those who purchased action on his first entry.